Meteor over McWay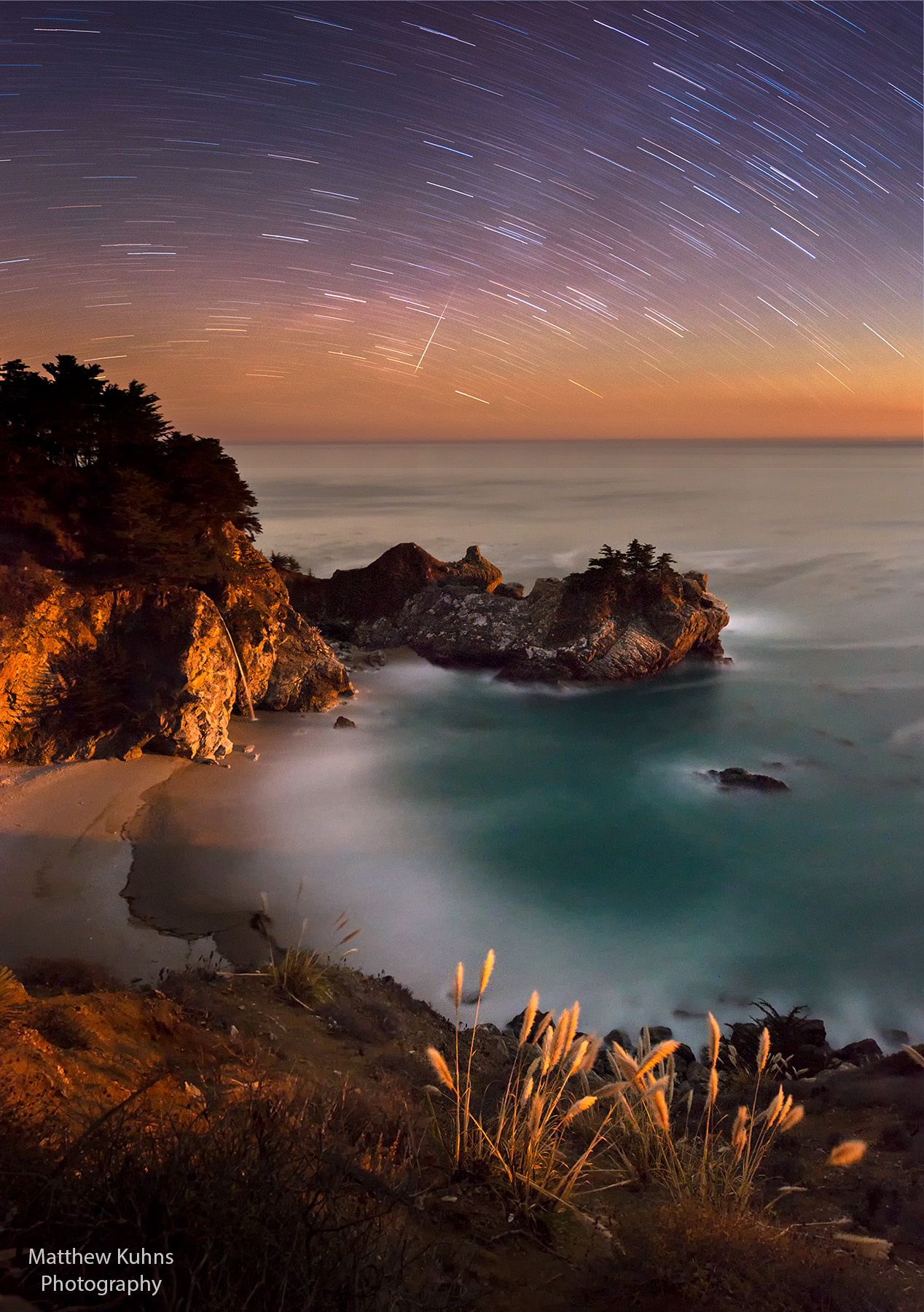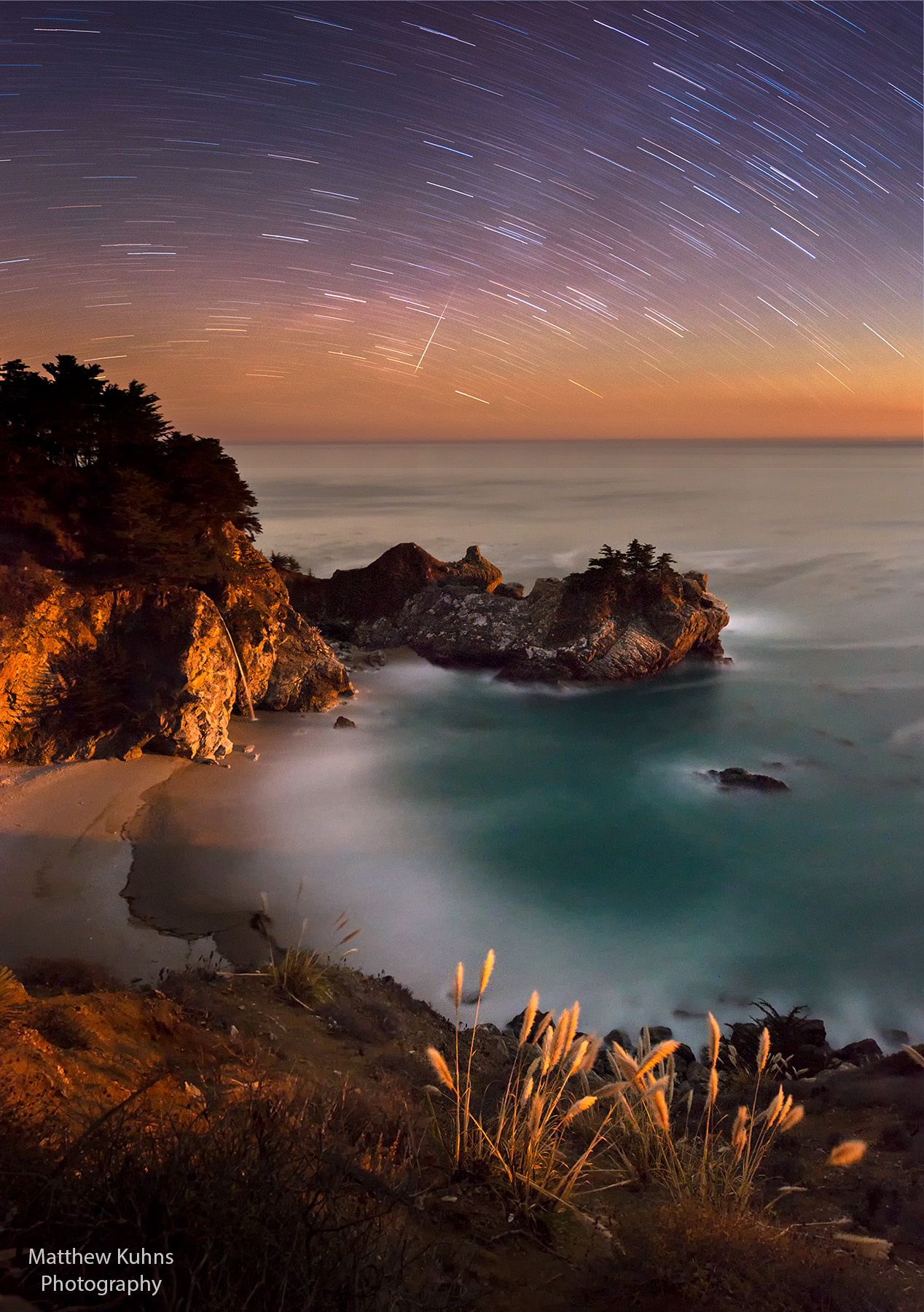 Meteor over McWay
A Gemenid meteor streaks over McWay falls as it is lit by the setting moon in Big Sur CA. We drove all night from LA watching the meteors flash through the sky. By the time we arrived at Big Sur it was nearly dawn and the nearly full moon was setting over the Pacific ocean. The light was so dim we could barely make out the scene, but I could tell that the moonlight was casting a dramatic glow on the falls. I set up my camera and left the shutter open for 10 minutes while hoping we would get a big meteor, and we did! Just in time too, less than a minute later the moon set and the falls descended back into darkness. To me this image captures both the beauty of Big Sur and the magnificence of the heavens, it's one of my favorites.
Please click the image above to view the photograph in its actual proportions.
Print Information
We work closely with the expert printers at Weldon Labs to create the perfect prints. The process involves several proofing runs, to ensure the image is perfect in terms of color, sharpness and clarity.
This photograph is printed onto Fuji Flex Paper, the gold standard in archival fine art printing. It provides up to 4000 pixels per inch resolution, with exceptional color, depth and detail. When on display these prints literally stop people in their tracks. Options include:
Print only
Receive your print on Fuji Flex paper only and commission your own framing.
Ready to Hang
Mounted onto an aluminium backing board, ready to hang with a float mount rail system.
+ UV fade resistant coating
Collector's Edition
Mounted without glass in a custom designed frame using museum archival standards.
+ UV fade resistant coating
Limited Editions
Due to the fine art nature of Matthew's photography, this print is limited to 25 editions. Each fine art print comes with a signed and numbered certificate of authenticity.
The absolute finest materials are used to ensure archival quality, lasting beauty, and to protect your investment in fine art. With proper care and handling, your print will be enjoyed for 100 years and beyond.
All copyrights are reserved to the artist; reproductions may not be made without permission. When the limited edition runs out, the photograph will no longer be sold as fine art, but may still be used for stock photos or Matthew Kuhns merchandise.
Free Shipping
Delivery is free of charge, notification is sent by email once an item has been dispatched.
Help
Please feel welcome to contact us about this photograph, we will respond promptly to any enquiry.